The Interiors Shop Limited
9 Castle Croft Road
Westminster Park

Thu 5 July 2018 19:00 – 21:00 BST
https://eventbrite.co.uk/e/art-preview-evening-tickets-46972488979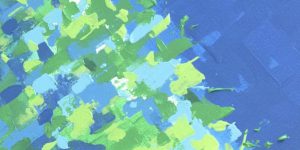 The Interiors Shop is proud to host this event which is the preview to a new range of artwork which will be available in store, by London-based artist Charlie Yallop.
Having grown up surrounded by the coast, Charlie established himself by creating paintings that draw inspiration from the world around him.
Although Charlie didn't choose a career in the art world, his passion to connect to his creative flair is something he now focuses on to bring his travels alive and capture the sense of places he visits.
He regularly creates commissioned artwork that brings other people's travels and surroundings into their homes, working predominately on large canvases in acrylics with a bold and abstract style.
Charlie has kindly offered to donate 10% of all sales of artwork at the event to our wonderful Chester-based charity, B.I.R.D, who bring hope through treatment to people with brain injury and learning diffuclties. We will also match that by donating 10% of any other sales on the night. Find out more about B.I.R.D's life-changing work at birdcharity.org
We look forward to you joining us for drinks and nibbles with the opportunity to preview these original artworks and meet the artist in an informal and relaxed setting.