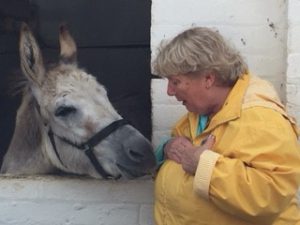 The 18th Chester cub pack who meet on Thursday nights at Scout HQ on Manor Road are holding a bring and buy on 27th June. All proceeds will be going to the horse and
donkey sanctuary, which is located at the junction of Green Lane and Lache Lane. This is for the Cubs ony.
The Akela, Chris Owens, together with her sisters and daughter in law, had three tables at a car boot sale and raised funds for the sanctuary. They are planning to repeat this in September, but would welcome any donations of bric a brac, toiletries, jewellery, toys, etc. Any donations can be dropped off at 1 Norwood Drive.
The sanctuary is run by two elderly people who look after eight horses and eight donkeys. They desperately need funds to provide care for these animals.